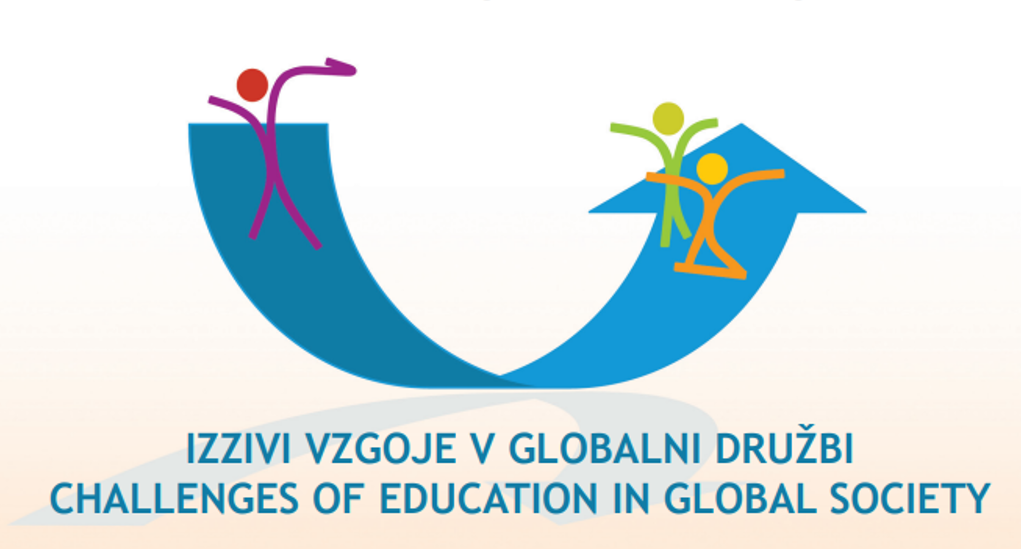 Announcement
of the VIII. International Congress of Slovenian Boarding Schools
The Slovene Society of Educators in Boarding Schools, in collaboration with The National Education Institute Slovenia and The Association of Boarding Schools Slovenia, is organising the VIII. international professional congress entitled:
"The Challenges of Education in a Global Society"
The congress will take place on Thursday, 21 March and Friday, 22 March 2024,
at the Tabor Boarding School (Kotnikova ulica 4, Ljubljana).
The international congress is a meeting of experts who work in boarding schools, primary and secondary schools, educational and re-educational institutions, universities, adult education institutions, social work centres, counselling centres, non-governmental organisations, health care centres and other institutions related to the field of education. The congress aims to promote professional development and facilitate the exchange of views and knowledge among educators, both within and outside the field of education. Additionally, the congress seeks to strengthen the professional identity of educators. We are inviting experts from other countries to participate, as we would like to spread our knowledge beyond borders and learn about the experiences of our foreign colleagues.
A brief overview of the sections:
The challenges of pedagogical work
In this section, we aim to examine pedagogical work from various perspectives. Our focus is on the competencies that teachers and educators need to acquire, such as communication, relationships, teaching, organisation, leadership, and professional development. We are interested in exploring the autonomy of a teacher/educator, a boarding school, a school or other institutions, as well as how this autonomy is implemented in practice. Additionally, we want to investigate how autonomy is reflected in the culture and climate of the school or boarding school, and determine who is responsible for upholding the values of integrity, competence, and autonomy in education. Moreover, we will explore ways to ensure that education for values is intertwined with the curriculum and the dimensions of personality. In this section, we will analyse theoretical frameworks, experiences, initiatives, and ideas related to these topics.
The past, present and future of boarding schools
n the field of education, it is crucial to prioritise sustainable development and promote awareness of responsibility towards future generations. This section aims to answer several important questions, such as how to address current and future environmental and social issues, to what extent do we follow the principles of sustainable development, and how to ensure a safe and stimulating learning environment. Additionally, we will explore ways to encourage personal development and lifelong learning, creativity, critical thinking, entrepreneurship, solidarity, respect, and responsibility, while creating a sense of belonging, supporting human rights and duties, democracy, civic education, and ethics. We will also examine how to communicate, support gender equality and intergenerational/intercultural cooperation, respect diversity, respond to poverty, engage in social partnerships and dialogue, address ecological issues, and encourage a healthy lifestyle.
These are the questions adolescents and their educators are facing. In this section, we will highlight different approaches and activities, as well as examples of good practices based on sustainable development principles. The key question for boarding schools is therefore, "Where are we now, and where do we want to go?"
Leadership and management in education
good headmaster or headmistress must possess a plethora of different skills, which can be difficult to find in one person. Therefore, collaborative management is essential. This type of management encourages professional cooperation and the inclusion of all employees in discussions and decision-making processes. Additionally, it is crucial to prioritise the headmaster's personal and professional development. They should continually evaluate their work, adopt good practices, embrace new concepts of management, and be open to organisational and operational changes in educational institutions.
For the discussion in this section, we propose the following topics:
What does a professional approach entail in the context of modern education?
Management and assertive management approaches
The added value of senior (50+) teachers
The headmaster's effective management of the institution
The headmaster's collaboration with the school community
The headmaster's management of an educational institution's development and their responsibility for determining and ensuring quality.
Culture, sports and leisure activities
Artistic and sporting activities have always played an important role in education. Schools and educational institutions, particularly boarding schools, place significant emphasis on leisure activities. This section is dedicated to exploring activities, projects, and examples of good practices that contribute to the quality of young people's free time and strengthen interpersonal connections. We are interested in understanding the effects, conceptualization, and implementation processes of these activities, as well as the potential for further improvement. These guidelines will form the basis for our discussion and can inspire future endeavours.
Teenagers and the challenges of modern society
As educators, we work with individuals who have a wide range of abilities and skills. While some excel at performing various tasks in their daily lives, others may struggle. We are curious to know how we, as professionals, can best support them. How do we perceive young people and their challenges? How do we view them as active members of society? Do we recognize destructive behaviour and its consequences? Which methods help us be effective in our work?
In this section, we aim to highlight the challenges faced by adolescents (and by extension, our own challenges), and to explore more effective approaches for addressing them in the future. Let's share our experiences, examples of good practices, and inspire one another to adopt new approaches and views. In this section, we want to promote diversity, fight prejudice, respond to current social events, and present our opinions and solutions on how to assert a more active role for ourselves and, consequently, the young people in our care.
Counselling service in education
Counselling services are a unique part of an educational institution. The basic functions of counselling (consultation, guidance, and coordination) are achieved with the help of a special relationship established with all participants. This bond creates a space for help and cooperation, where negotiation, integration, and initiative can take place. Professional and human strengths are utilised to support pedagogical work and provide assistance to students. Counselling services in an educational establishment cater to students, parents, teachers, management, and other professional colleagues (both inside and outside the institution).
The counselling service plans, monitors, and implements tasks, performs developmental and analytical tasks, and conducts consultative work with students, teachers, and parents. Additionally, it performs other tasks in several areas of daily life and work in education, such as learning and teaching (school culture, education, climate, and order), physical, personal (cognitive and emotional) and social development, and education and career orientation, as well as addressing socio-economic difficulties.
Counsellors strive to find effective methods based on the needs of the participants and the conditions in an educational institution. In this section, we invite counsellors to share their experiences and examples of good practices.
Youth section
How do students experience life in a boarding school?
This section is open to secondary school students who live in boarding schools. They are invited to present on a range of topics related to their experience, such as sports and extracurricular activities, cultural projects, humanitarian campaigns, leisure time, and general reflections on life in a boarding school. Students can present their work individually or in groups of up to three people, using any format they choose, such as a poster, PowerPoint presentation, video, or performance. Each presentation should not exceed ten minutes. Participants will receive a certificate of participation, and mentors will receive a certificate for their work. Boarding schools are welcome to submit up to five contributions. We encourage students to collaborate with their tutors to prepare a brief summary of their presentation. Past participants have found this to be an educational and unifying experience for both students and educators.
Working languages: Slovenian, English, Croatian and Serbian.
You are invited to participate.
Preparatory Committee of the Congress
INTERANTIONAL PROGRAMME 2021